"I think it might take the edge of the evening if I'm being held hostage!"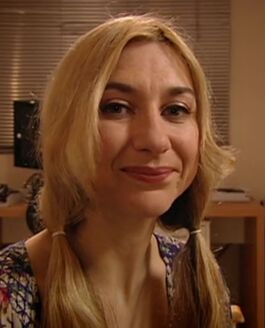 Heather
is a friend of
Paula
's who goes on a double-date with
Mark
, as well as
Jeremy
and Paula. The four of them see a boring and pretentious play, and Mark is stood up by Heather on their supposed second date, although when Mark is on his way home he sees Heather and invites her to his flat. There, Mark apprehends a burglar which boosts his confidence but things turn awry when the burglar contacts his friends. Eventually, Heather reveals she has no interest in Mark, and leaves even after he suggests she might be "the one".